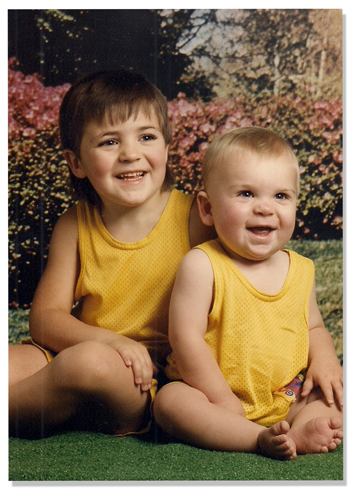 As you know everyone has a story and there is always going to be someone in this great big world that can relate to your story. Every story is important, whether it is dramatic, chaotic, inspiring, peaceful or anything else. We were all created with a purpose and our story tells others how we chose to live out that purpose. Although my life seemed short, it was the exact length it was intended to be and I hope my story will inspire and encourage others, but most importantly I hope it will show others that there is nothing better than being with Jesus.
I came into the world on June 29, 1993 and from the start I was a fighter. The scheduled c-section didn't go as planned and there were several complications. In addition to those complications my lungs were full of fluid and I was taken to the intensive care unit where I was placed in an incubator and given oxygen. Problems aside I was a good size baby weighing in at 8½ pounds and 20 inches long.
As soon as my mom was able, she would spend every possible minute with me. They would let her rock me for a half hour at a time and she loved every moment. She asked to be woke up every time she could rock me and would slowly make her way to the nursery. She said that her arms ached to hold me and she wanted every chance she had to spend time with me.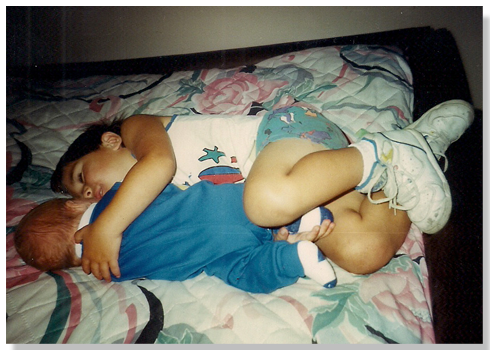 After a few days I was able to leave the unit and go to my mom's room where I met my best friend in the whole world, my brother Mitch. He was sitting on the bed and my mom placed me in his lap and told him that I was all his. He would need to watch over and protect me. Mitch did exactly that.
From the day I came home until the day I left, Mitch always watched over me and made sure that I felt safe and secure. Whenever I would be scared or lonely I could always climb in bed with him and he would make me feel better.
When I was almost six months old my parents got a divorce. They both had made big mistakes in the marriage and it was for the best that it ended. A few months after the divorce my dad terminated his parental rights and we didn't see him much after that. My brother, mom and I became our own little family.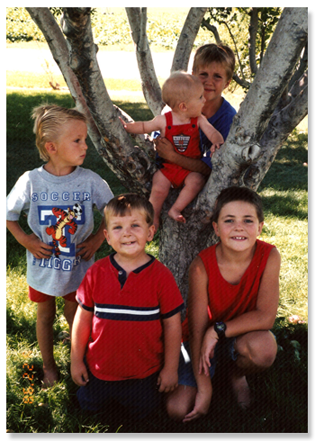 Mom did her best as a single parent and even though we struggled she always wanted something better for us. We made due and found ways to have fun. We would go for walks every night around the neighborhood and we spent a lot of time with our cousins, they were like brothers. My aunt Audra would babysit us often and we would have all kinds of adventures.
Audra would make our Halloween costumes each year. They were awesome! One year we were the 4 Musketeers and we thought we could conquer the world. She also made teepee tents for us and would let us have sleepovers in her living room. One morning after a sleepover, when she was taking down the tents, she discovered little cheesy handprints all over the carpet from the Cheetos that we had snuck into the tent the night before. She made life fun and I loved spending time with her.