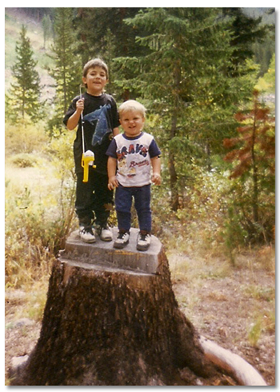 When I was two years old my mom starting dating a good friend of hers, Tracy Walquist. I thought he was so cool. He was tall and nice to us and he had a big truck. Tracy took us with him on his first date with mom, we went to the 4th of July fireworks. There were so many people there that he lifted me on his shoulders to get through the crowd. I felt like the king of the world. He also let me sit right beside him in the truck and I did that from then on whenever we went somewhere.
Tracy took us camping and taught us how to fish. I liked everything about him and wanted to be just like him. Mitch and I were very happy when mom told us that they were going to get married and that he would be our dad. They let us wear long-tail tuxedos at their wedding and we looked good. During the wedding Mitch would turn to the crowd and start counting to see how many people were there. He would lose count and then give himself a V8 smack to the head and start over. I just wanted to be near mom.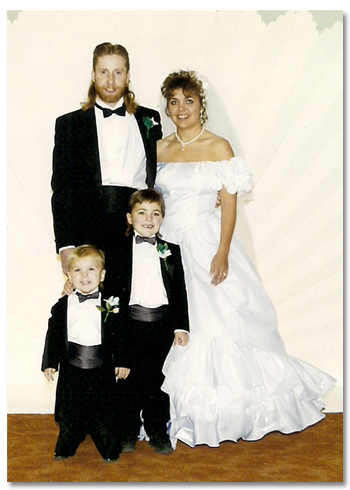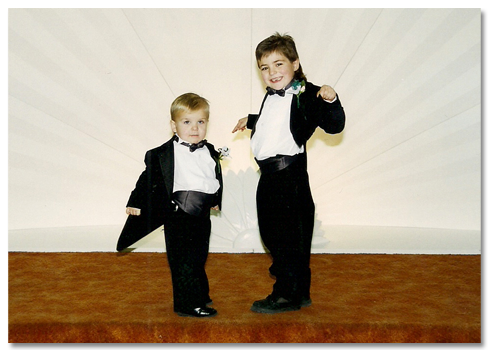 When mom and dad got married we got another set of grandparents. We were very lucky boys. Grandpa and Grandma Walquist were very excited to have two small grandsons living so close. They spoiled us and spent as much time with us as they could. Grandpa had Shelton ponies and was a cowboy. I liked that and wanted to be a cowboy too. Grandma made us chaps and vests and grandpa gave us cowboy hats and guns so we would look the part as we rode on his horse pulled stagecoach.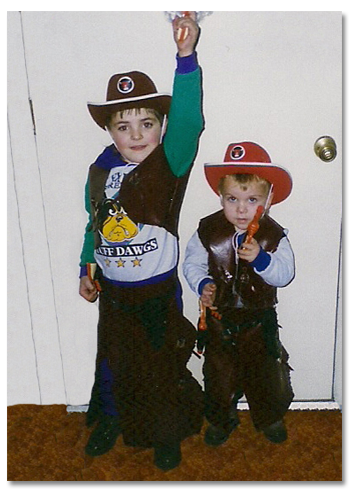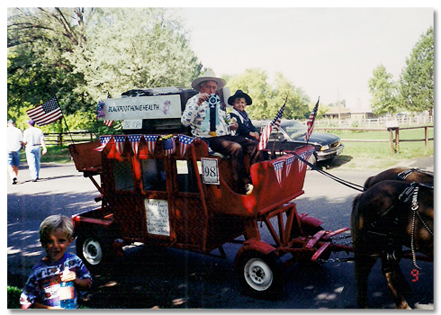 While Mitch went to school, I went to daycare. I had a lot of friends there and waited eagerly each day for Mitch to join me after school. I fought often with one of the boys at daycare. Every week one or the other of us had a black eye. Sometimes we would bite each other and Robin, our daycare provider would give us a spoonful of vinegar. We didn't like it and it quickly cured us. Whenever I would get in trouble I would start yelling, "I don't want no binegar."